SERIES QC12K DNC SWING BEAM SHEARER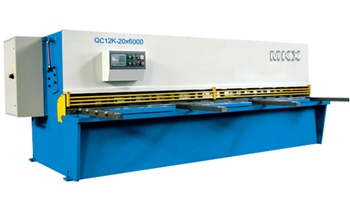 SERIES QC12K DNC SWING BEAM SHEARER
Series QC12K controller is available.
Adopting the Cybelec DNC 10 system and the CNC which was especially designed by MKX for shearers.
Clear LCD visual unit.
Position of the backgauge is set according to the clearance between blades.
Backgauge can be moved-away for extra long cutting.
Products stores-36 programs; Internal storage-100 programs.
Synchronizeing support-unload unit for the shear against plate being stuck and to ensure cutting accuracy(supplied for special order).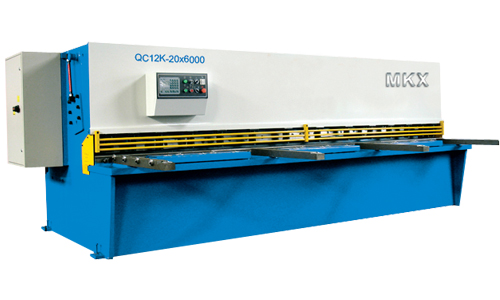 Q12K6×3200

NUMERICAL CONTROL SYSTEM CYBELEC DNC10
Low cost, high precision, high ability DNC system specially designed for cutting machines.
Keyboard control LCD visual unit.
One DNC axis controls backgauge(X axis , the tolerances is 0.1mm)
Three test axis control blade clearance, cutting length, upper limited point and cutting angle.
Five accurate functions and the backgauge moved-away when cutting
Metric and British system can be easily changed.
Several languages may be selected.
RS232 or RS422 selection available.
MKX can accommodate customer requirements to install different type shears CNC backgauge system.