MKX DUCT MANUFACTURE AUTO-LINE V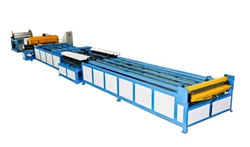 MKX DUCT MANUFACTURE AUTO-LINE V
Line Ⅴ combines a feeding metal frame, leveler grooving roll, hydraulic notch and punch square machine, hydraulic shear, movable pittsburgh lock machine, duplex trans-verse flange manufacturing machine, TDF hydraulic folder and CNC system. Is efficient, saves work area by inline positioning of machines. It is possible to produce square duct of small cross section area of 200×200mm.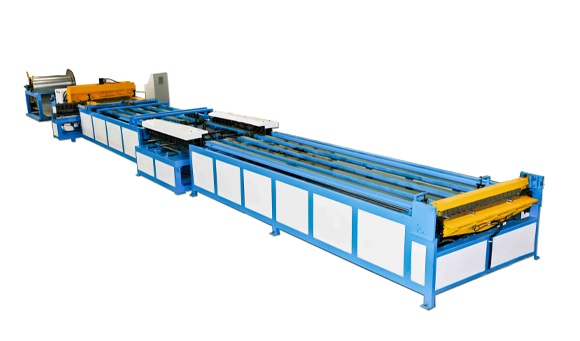 THE WORK THEORY

Casey source double flange wind pipe production line V
Kathy source automatic wind pipe V production line is composed of a metal frame, leveling pressure rib machine, punching hole in the tip and rushed at the opening of the oil press, hydraulic shears, displacement type joint angle bite mouth machine, double linkage angle steel flange machine, double linkage plate flange machine, TDF hydraulic folding machine and computer automatic control system. The mechanical characteristics of small area, linear processing, high production efficiency. Common duct of the minimum section processing can be as small as 200 * 200mm.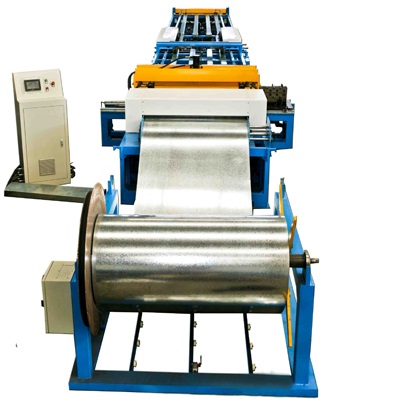 THE WORK THEORY
Working principle: material -- leveling roll pressure bar -- blunt and sharp mouth square mouth -- shear plate - displacement bite ------- double linkage angle steel flange ------- double linkage is flange plate machine -------- hydraulic folding machine
FLOW CHART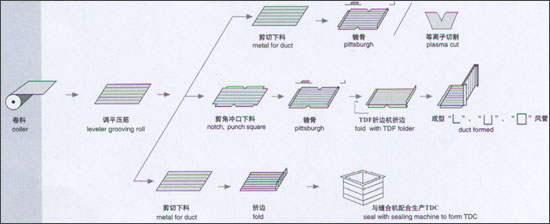 美凯西双法兰风管生产V线

美凯西双法兰风管生产V线

美凯西双法兰风管生产V线