MKX DUCT MANUFACTURE AUTO-LINE Ⅲ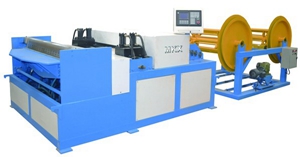 MKX DUCT MANUFACTURE AUTO-LINE Ⅲ
Line Ⅲ consists of a feeding metal frame, leveler grooving roller, hydraulic notch and punch square machine, hydraulic shearer and folder. The electrical control system uses a computer with a closed-loop servo-system to increase the precision and reliability of the line. The maximum working speed is 10m/min. The length tolerance is ±0.5mm.The diagonal line tolerance is ±0.8mm.
The capacity of the manufacturing process will produce 1000m2 of square duct.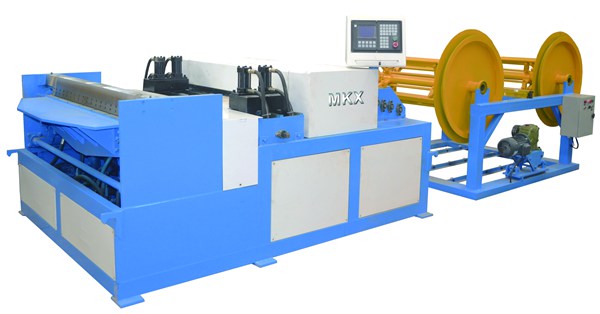 THE WORK THEORY

FLOW CHART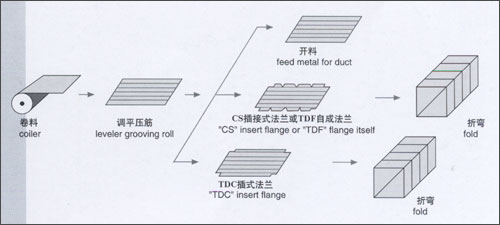 BASIC EQUIPMENT
A: Four power metal feeding frame
B: One leveler grooving roller machine
C: Four hydraulic notch and die
D: Hydraulic shearer and folding machine
E: Industrial computer and specific software
NOTE
A:Fixed size cut metal that can be used with a plasma cutting machine together
B:a. punch "C","S" insert cleat notch, which can be used with "C" cleat and "S"insert flange machine
b. Different connecting methods can be used with TDF flange machine and TDF connecting machine.
c. It is able to punch all kinds of notch in angle steel flanges and "Z" shape flanges. It can also form "shape, and be used with a connecting machine to produce a complete set of ducts.
C:Able to punch TDC notch and press to form insert flange to produce

shape duct; able to be used with connecting machine and insert flange to give a complete set of ducts. can be used with plasma system.can use with plasm