MULTI FUNCTION BITE MACHINE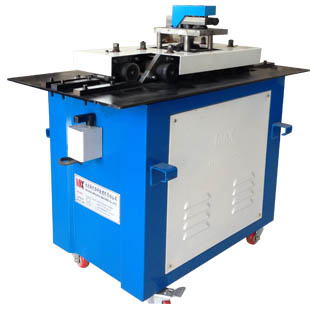 L-8 LB-10 PITTSBURGH LOCK MACHINE

MKX Pittsburgh lock machine boasts a variety of distinctive features. Roller changing is easily performed according to the customer's requirement. The steel feed material ranges from 0.3mm to 1.0mm. To obtain best the performance and endurance, they use roller shafts and gears which are of high-frequency induction hardened, carburized steel and with high quality needle bearings. Our new portable cleat former is surprisingly light and easy to transport. It can meet different demands. The button punch snap lock machine is five times more efficient than conventional forming methods. This duct-forming machine works easily and noiselessly.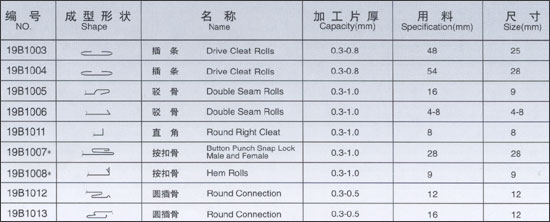 LC-12, LC-15 PITTSBURGH LOCK MACHINE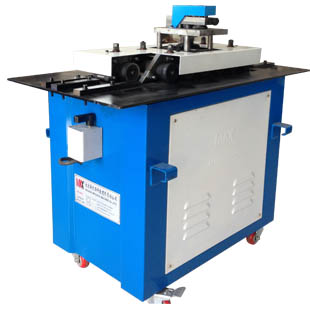 MKX LC-12 and LC-15 series Pittsburgh lock machine is the most widely used machine in producing ducts. It boasts a variety of distinctive features, meeting buyer's requirement by replacing rollers. It is light and easy to move. It is suitable for on site use. It can process sheet metal 0.5~1.2mm thick. The LC-15 can process sheet metal 0.7~1.5mm thick.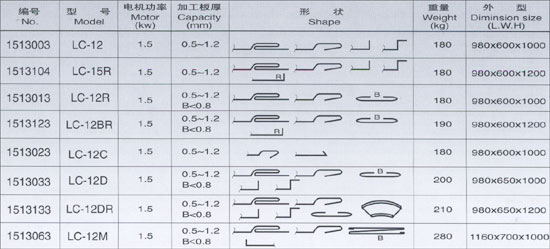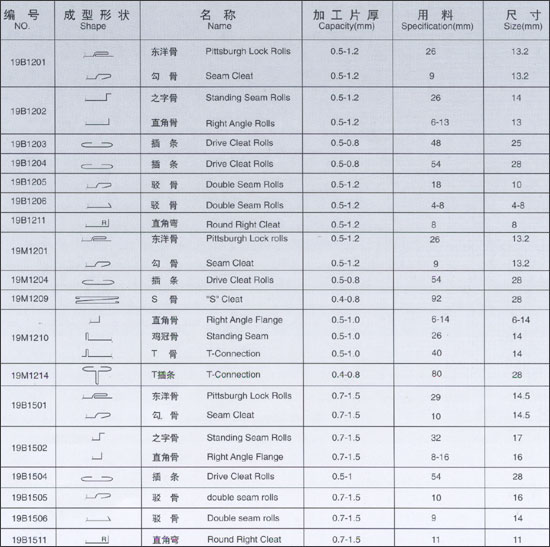 LB-12V HIGH SPEED PITTSBURGH LOCK MACHINE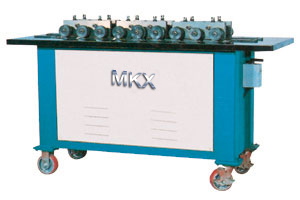 It's a standard Pittsburgh high-speed model for stationary operation with a maximum speed of 18m/min. It is superior to the ordinary Pittsburgh lock machine in its structure and power. The machine weights 480kg and the motor power is 4KW. It can form different types of cleats by changing different rollers to meet the buyer's requirements.

LA-20 SUPER POWER PITTSBURGH LOCK MACHINE
This is a super power duct pittsburg lock machine, boasting a variety of distinctive features for different forming processes.
It can deal with 1-2mm thick sheet metal to produce large duct for chemical engineering systems or underground tunnels / passages such as the Guangzhou metro.

PITTSBURGH FLANGING MACHINE FOR ARC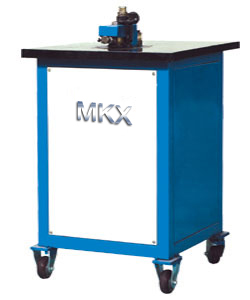 This special machine is designed to form a rectangle with an arc instead of by manual operation.
It can deal with both inner and outer arc triangles.